Treatment for kids and teens this September - start treatment in a matter of weeks! Find out more
Types
of braces
At Specialist Orthodontic Practice we offer a wide range of braces for patients of all ages. Whether you're looking for the latest take on traditional treatment, or are hoping for a 100% discreet smile solution, we have something to put a smile on your face.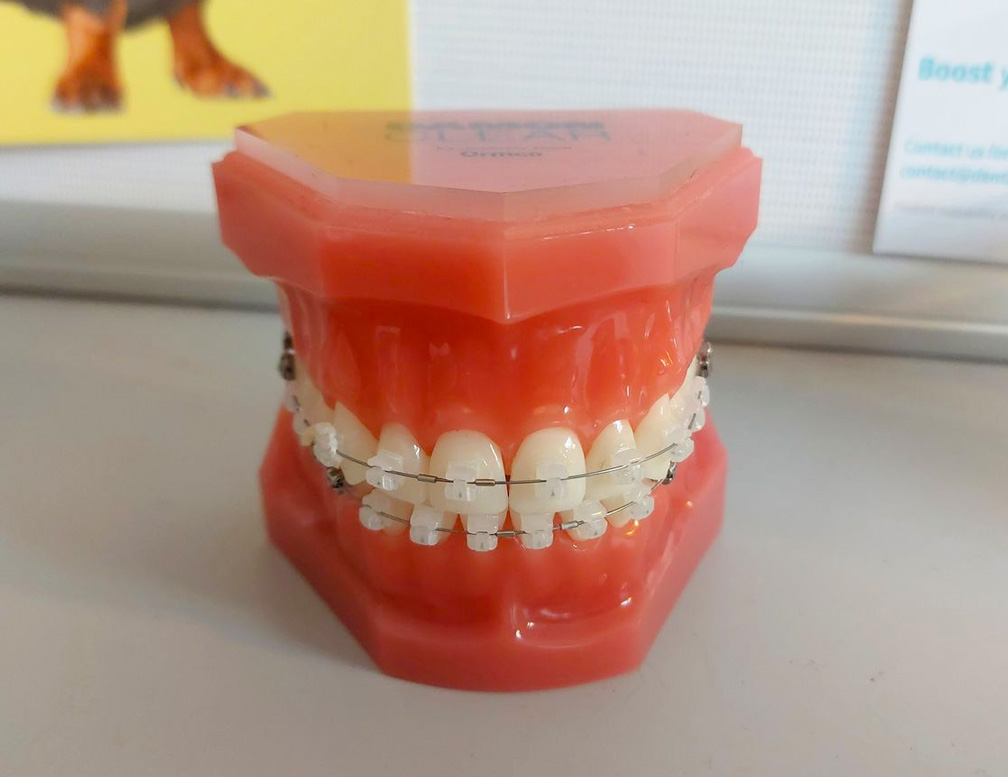 Traditional metal braces
Traditional metal braces are smaller, more effective and more comfortable than ever before. Metals braces consist of stainless steel brackets affixed to each tooth with a metal archwire threading through them. It is all held together with small elastics in customisable colours.
To progress through treatment, you will come to our practice for regular adjustment appointments. Dr Geoghegan will make small bends in your archwire to place targeted pressure on your teeth. This will slowly and accurately guide your smile into proper alignment.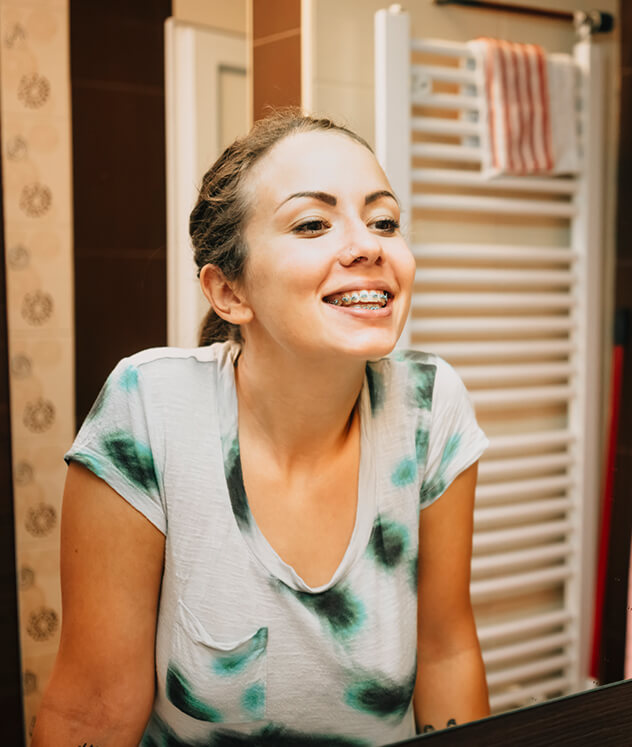 Ceramic braces
Ceramic braces work in the same way as metal braces, but the brackets are made of clear or tooth-coloured ceramic. This makes them a discreet option for anyone looking for a more traditional treatment.
While ceramic braces are stain-resistant, they are a bit larger than their metal counterparts and require extra attention to proper oral hygiene. They are also more brittle than metal, which is why we often use a mix of ceramic braces on the upper teeth and metal on the lower teeth.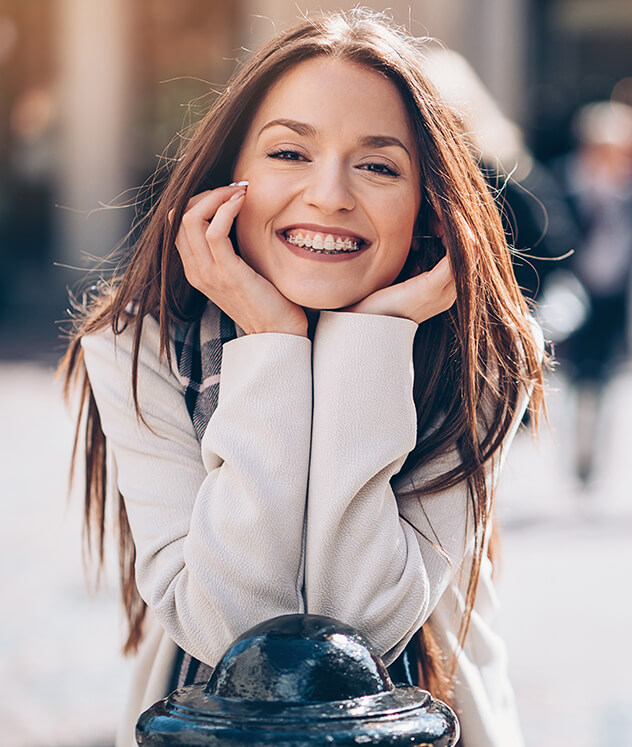 Lingual braces
Lingual braces, also known as 'hidden braces,' are affixed to the back side of your teeth. This hides them completely from view when you smile. At SOP, the brackets of our lingual braces are 100% customised to the shape of each tooth - making your results more accurate than ever.
Because they are so discreet, lingual braces are a popular option for athletes, models, musicians, grooms and brides-to-be and client-facing professionals.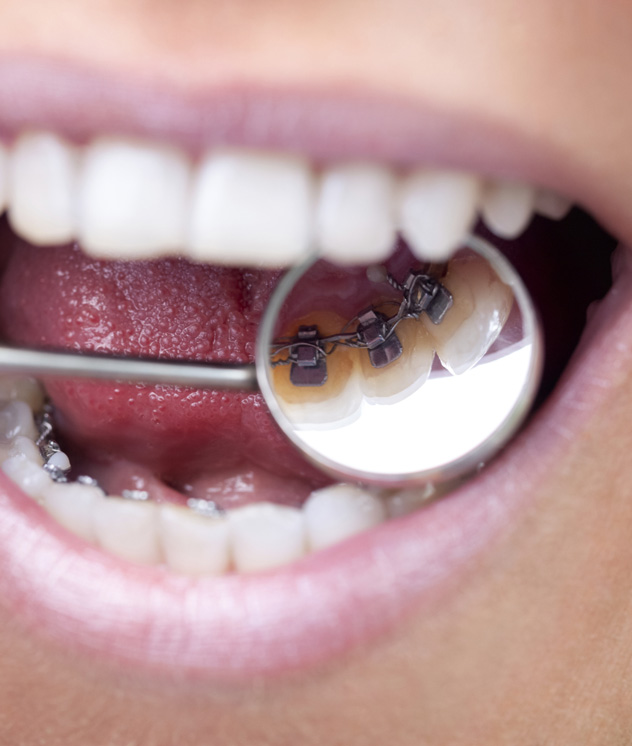 Clear aligners
Our last type of braces are called 'invisible braces.' These braces don't use brackets at all, but instead use thin plastic trays called 'aligners' to straighten your smile. At SOP, we offer two clear aligner treatment options: Invisalign® treatment and our very own in-house aligner treatment.
Clear aligners are extremely convenient because they are removable. You can take them out for meals, brushing and flossing and important events so they won't get in the way of your schedule. You can also pair treatment with Dental Monitoring for fully remote check-ins.
If you start aligner treatment, you will be given a series of aligners - each shaped differently from the next - that will slowly adjust your smile. Dr Geoghegan will advise you to switch to a new set of custom-made aligners every couple weeks until you achieve your desired smile.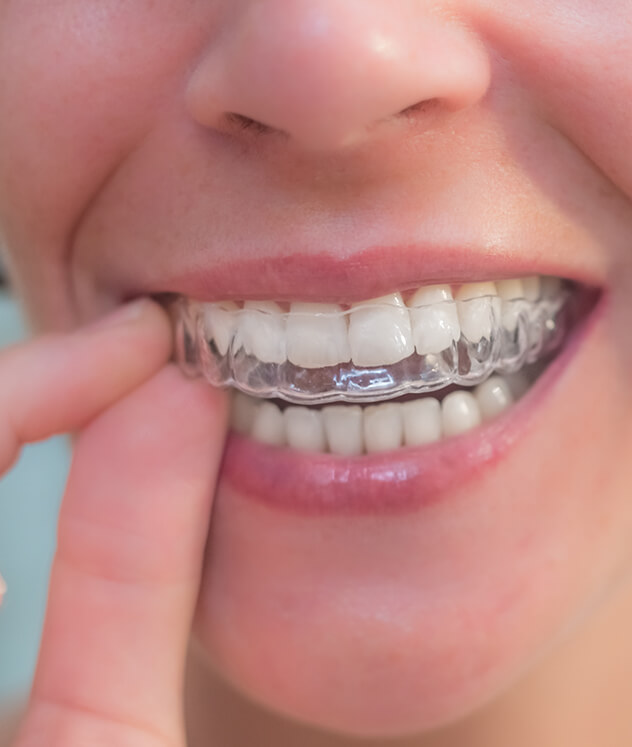 Find out which treatment is right for you
Learn more about our brace options with our friendly team at your initial consultation in Glenageary or central Dublin.