Aligners
for adults
Dr Geoghegan and his team are proud to introduce you to the almost-invisible (and completely-removable) way to a straighter smile - SOP aligners. Our aligners are designed, developed and manufactured right here at our practice in Glenageary.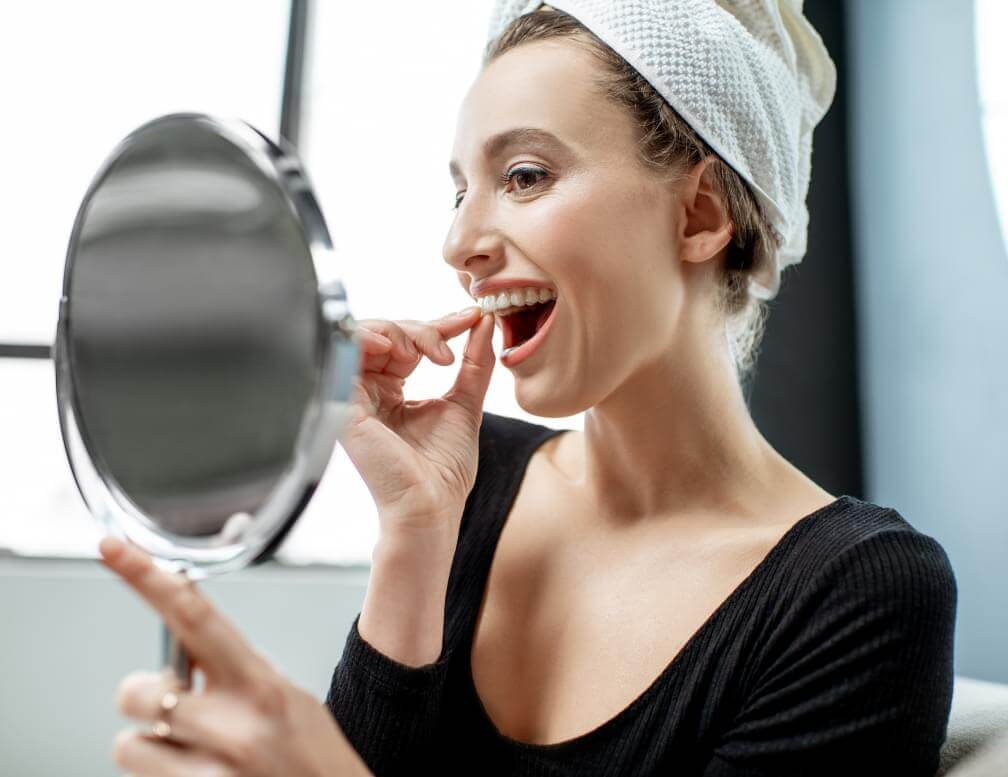 Invisible braces with clear results
SOP clear aligners make a great option for our adult patients because they are virtually invisible. If you are concerned about the aesthetics of your treatment, you'll be happy to know that the clear plastic of our aligners is virtually undetectable during your treatment.
Whether you're at a business meeting, a family wedding or a parent-teacher conference, you can smile with confidence while wearing your SOP aligners.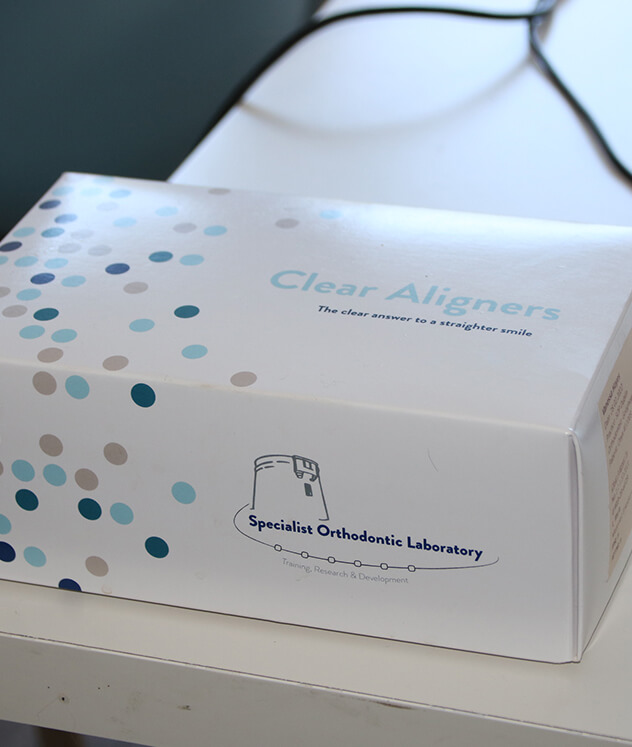 SOP aligners: keeping things local
By opting for SOP aligners for your treatment, you help contribute to our community and support the local businesses we source our materials from.
Most larger companies send aligners to us from all over the world, but making SOP aligners in-house ensures we keep air miles (and our carbon footprint) to an absolute minimum.
We provide jobs to our community by employing our lab technicians from the local area. Once you decide you want to go ahead with treatment, we can create your aligners quickly and efficiently, which means less time to get started!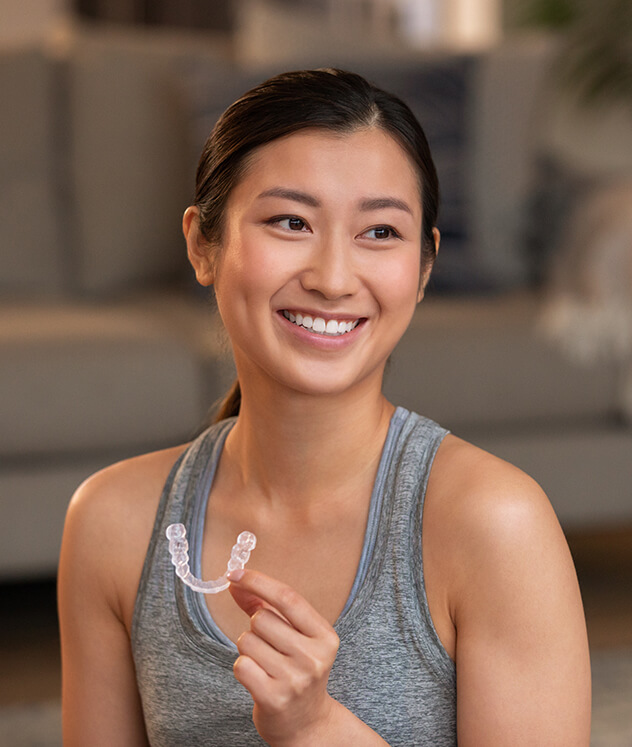 How does SOP clear aligner treatment work?
During your first visit, we will take a 3D scan of your teeth using our state-of-the-art scanner. This will help us create an accurate digital model of your smile for our highly-skilled lab technicians to work from. We will create your custom treatment plan, and can even show you what your new smile will look like!
Once you start treatment with us, you will be given sets of SOP clear aligners tailored to your exact smile. Instead of attending the practice for regular reviews, you will take photos of your teeth on a weekly basis and check in with us remotely through the Dental Monitoring app.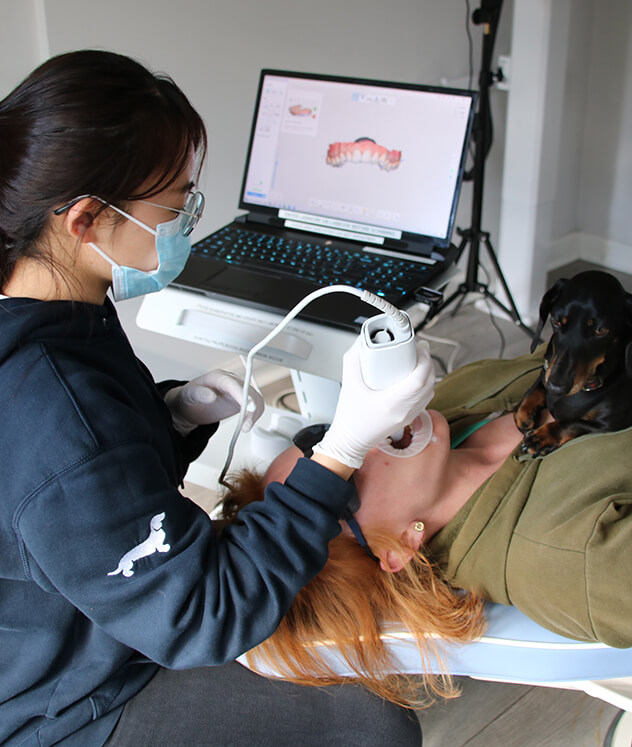 Weekly check-ins using your smartphone!
SOP have partnered with Dental Monitoring to offer all of our patients weekly check-ins from anywhere in the world. Using an app downloaded to your smartphone, you'll send us regular photos of your smile so we can review your treatment progress remotely.
The Dental Monitoring app will allow you to connect with our team for any questions throughout your treatment. Because we'll be in touch more frequently, Dr Geoghegan can let you know if you can switch to your next set of aligners ahead of schedule - speeding up your treatment.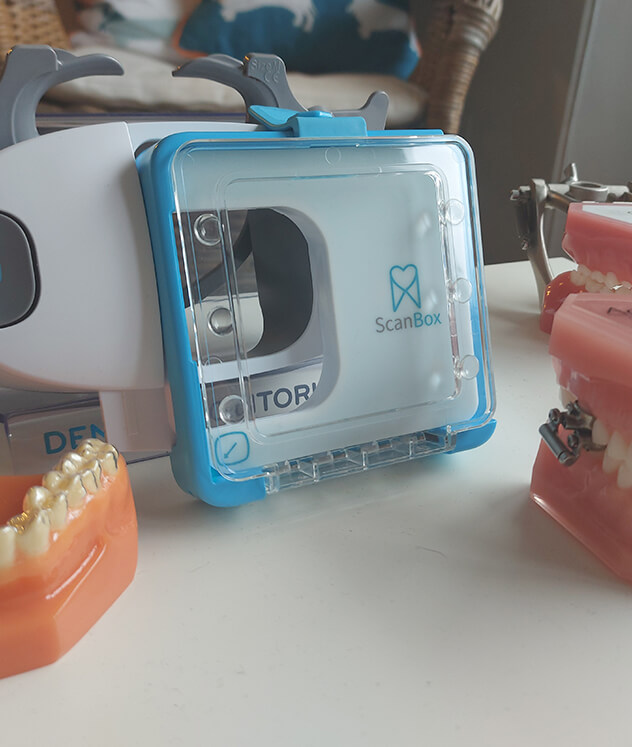 Benefits of SOP clear aligners
Discreet: Because our aligners are almost invisible, they are a great aesthetic treatment option for everyone.
Accurate: Our clear aligners are 100% customised for your smile, making them incredibly efficient.
Removable: You can take out your aligners for meals, special occasions, and keeping on top of your dental hygiene.
Comfortable: The smooth medical-grade plastic of the aligners is designed to prevent irritation of your cheeks and gums.
Convenient: Combining your clear treatment with Dental Monitoring delivers the ultimate convenience with remote check-ins.
Affordable: We offer several finance options that are flexible to you, and can work out a plan that best suits your budget.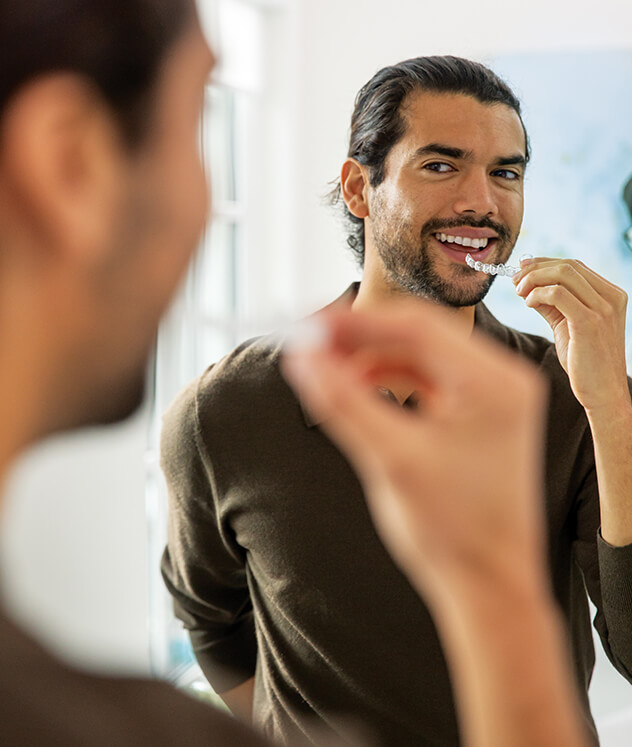 Find out if SOP aligners are right for you
Dr Geoghegan has over a decade of experiences shaping stunning smiles for our adult patients - could your smile be next?