Treatment for kids and teens this September - start treatment in a matter of weeks! Find out more
Meet
Dr Geoghegan
Meet the most experienced Specialist Orthodontist in Ireland! Dr Geoghegan has extensive knowledge of orthodontic techniques and technologies, and can use his expertise to help you achieve a stunning new smile.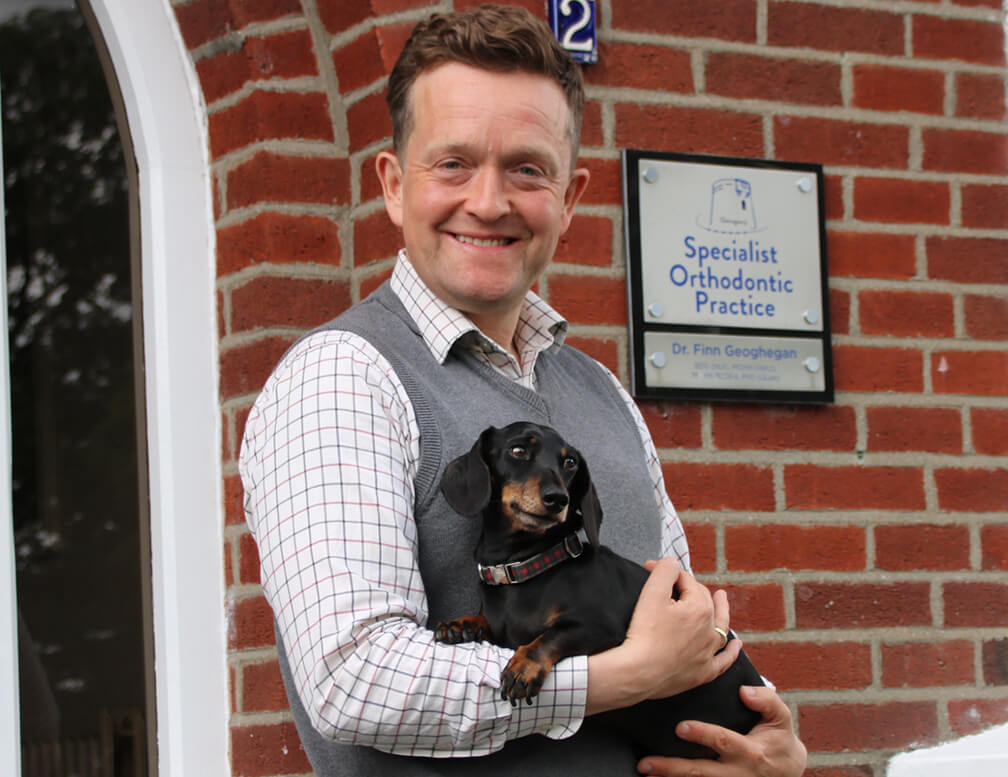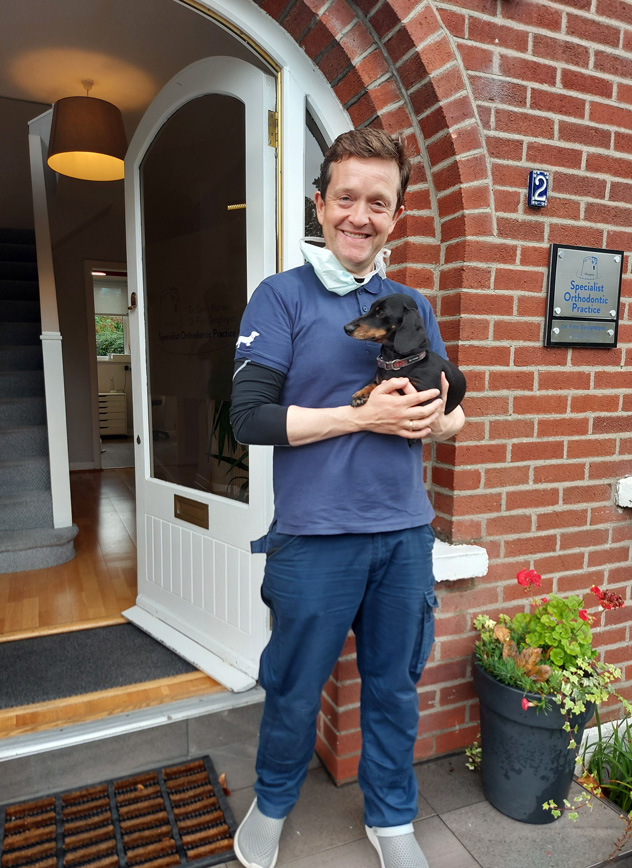 Dr Finn Geoghegan
Specialist Orthodontist
BDS(NUI), MOrth(HKU), MOrth(RCSEdin), PhD(ULon)
Following my graduation from dental school in 2002, I have held a range of positions in private practice and teaching hospitals in the UK and Australia. I undertook specialist orthodontic residency training in Hong Kong from 2006-2009 and received a membership diploma in orthodontics from the Royal College of Surgeons, Edinburgh, in 2011.
Since 2011, I have been a registered Specialist Orthodontist in private practice in both the UK and Ireland. I also returned to the UK - where I completed a PhD in at the Centre for Craniofacial and Regenerative Biology in King's College, London, in 2017.
My work in both private and NHS practice as well as continuing my professional development through advanced-level academic research, has allowed me to offer very experienced and skilled orthodontic treatments.
I lecture several times a year with colleagues from the UK, Europe and Asia and continue to collaborate with several universities in Ireland and the UK in areas such as materials and compliance technology.
My expertise spans the whole spectrum of treatment with a particular interest in AI technologies (such as Dental Monitoring) and additive manufacturing (3D printing) of orthodontic braces and clear aligners.
My wife and I moved back to Dublin from London in 2016 with our three boys, two dogs (Belle - a rescue dog from HK, and Rudi our practice mascot), as well as several motorbikes, one of which I am attempting to restore (a wartime BSA M20- belonging to my dad!).
Professional memberships
Irish Dental Association
Orthodontic Society of Ireland
European Orthodontic Society (council member and President Elect, 2025)
Awards
Cosgrave Medal - Irish Dental Association
Charley Schultz Resident Travel Award - American Association of Orthodontists
WJB Houston Memorial Research Scholarship - European Orthodontic Society
Your smile is in good hands
In the capable care of Dr Geoghehan, we can help you achieve the smile you've always wanted. It all starts with an orthodontic consultation in Glenageary or central Dublin.