Treatment for kids and teens this September - start treatment in a matter of weeks! Find out more
Invisalign®
treatment
Invisalign® treatment has been chosen by 12 million people and counting when it comes to shaping their smiles - and there's a good reason for that! It's convenient, comfortable, discreet and great for all ages.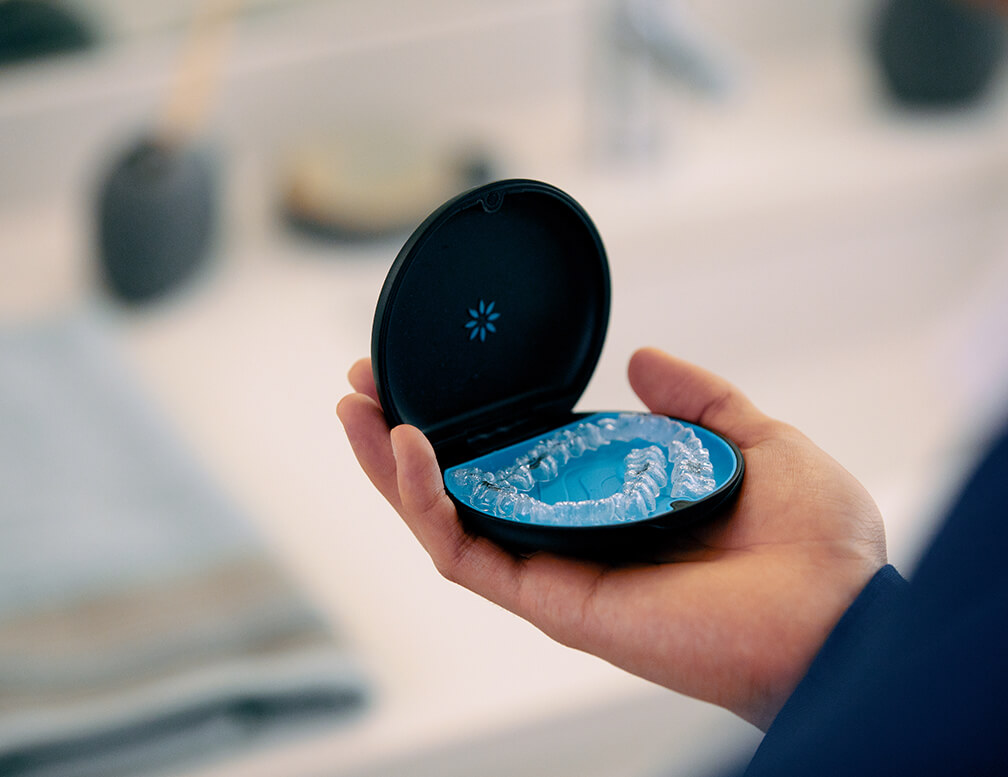 What is Invisalign® treatment?
Invisalign® treatment doesn't require any metal brackets or wires to straighten your smile. Instead, it uses a series of clear plastic trays called aligners. These aligners are custom made for your exact smile so you can achieve the best results in ultimate comfort.
One of the best things about Invisalign® treatment is that it's removable. This means you won't need to adjust your diet or routine during treatment. You can simply pop your aligners out for meals and important events - as long as you wear them the recommended 22 hours a day.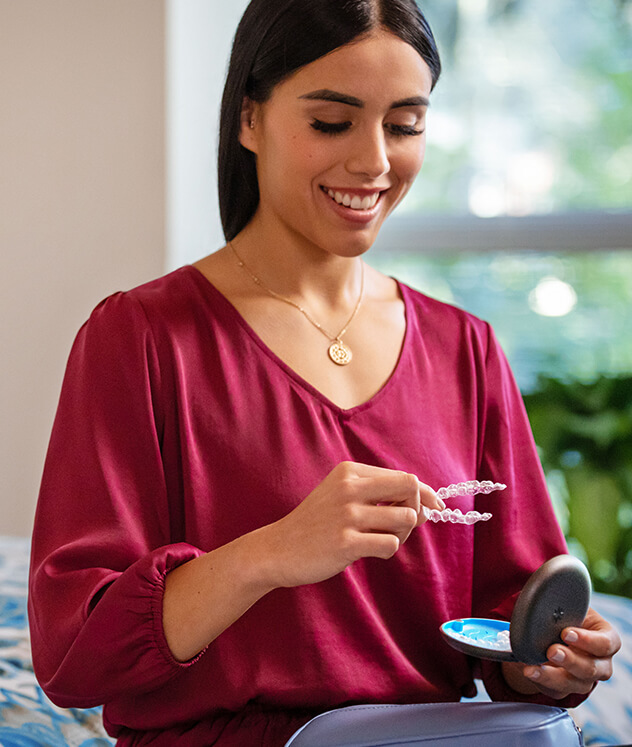 How does Invisalign® treatment work?
During your full orthodontic consultation with us, we will use our digital scanner to create an accurate 3D model of your smile. This model will be used to plan your Invisalign® treatment from start to finish and design your custom aligners.
Every two weeks, you will change to a new set of aligners. Each aligner is shaped slightly differently to guide your teeth into proper alignment. This means you won't need to come in for regular adjustments like you would with fixed braces.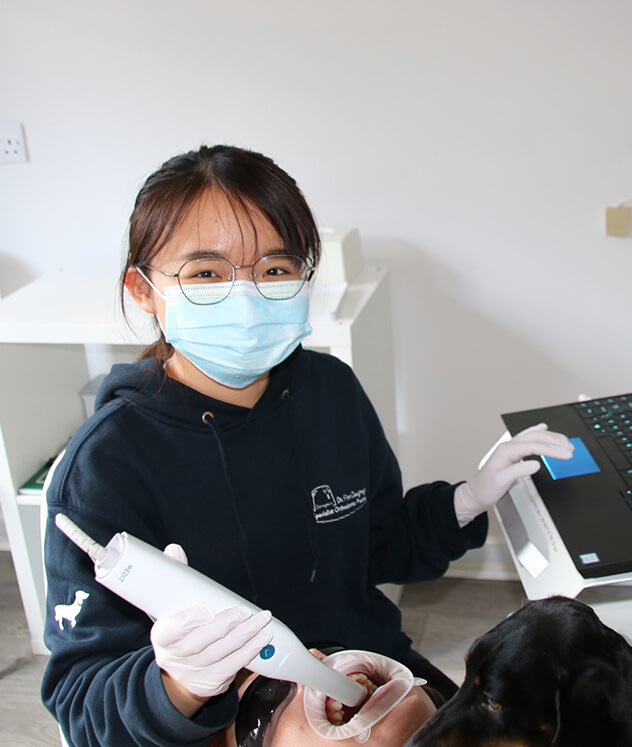 Benefits of Invisalign® treatment
At Specialist Orthodontic Practice, we enjoy working with Invisalign® clear aligners because they are:
Discreet: Invisalign® clear aligners are virtually invisible, so your treatment can be our secret.
Comfortable: The smooth plastic aligners won't irritate the inside of your mouth.
Removable: You can take your aligners out for meal times and brushing your teeth.
Custom: Your aligners are completely tailored for your smile for the ultimate treatment accuracy.
Convenient: You can use the Dental Monitoring app to track your treatment progress from home, work or play.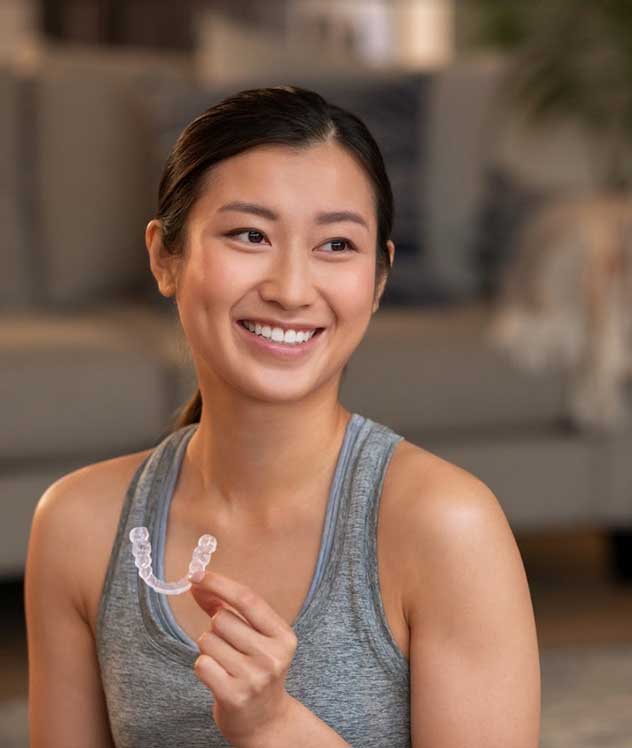 Types of Invisalign® treatment
We offer four types of custom Invisalign® treatment at SOP, including:
Invisalign® Comprehensive: This is a full Invisalign® treatment for moderate to complex orthodontic issues in teens and adults. Treatment time usually takes between 12 and 24 months.
Invisalign® Lite: This is for treating minor misalignment in the front six teeth. Invisalign® Lite can achieve results for patients in as little as six months.
Invisalign® Express: The fastest Invisalign® treatment option, Invisalign® Express can treat minor issues in the front six teeth in just three months.
Invisalign® First: This is an Invisalign® treatment designed specifically for children between the ages of 6 to 11. Invisalign® First helps to guide the growth of their jaws and make room for current and incoming teeth.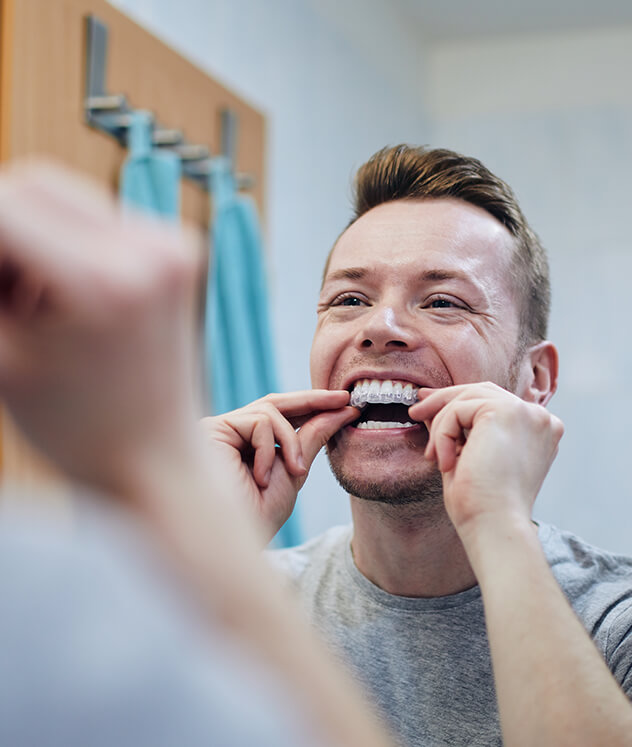 Is Invisalign® treatment right for you?
Learn more about Invisalign® clear aligners at your consultation with Specialist Orthodontic Practice.