Treatment for kids and teens this September - start treatment in a matter of weeks! Find out more
Your
orthodontic treatment journey
Even though every treatment at Specialist Orthodontic Practice is 100% customised, the treatment journey follows the same basic steps for all our patients. The first step is a consultation!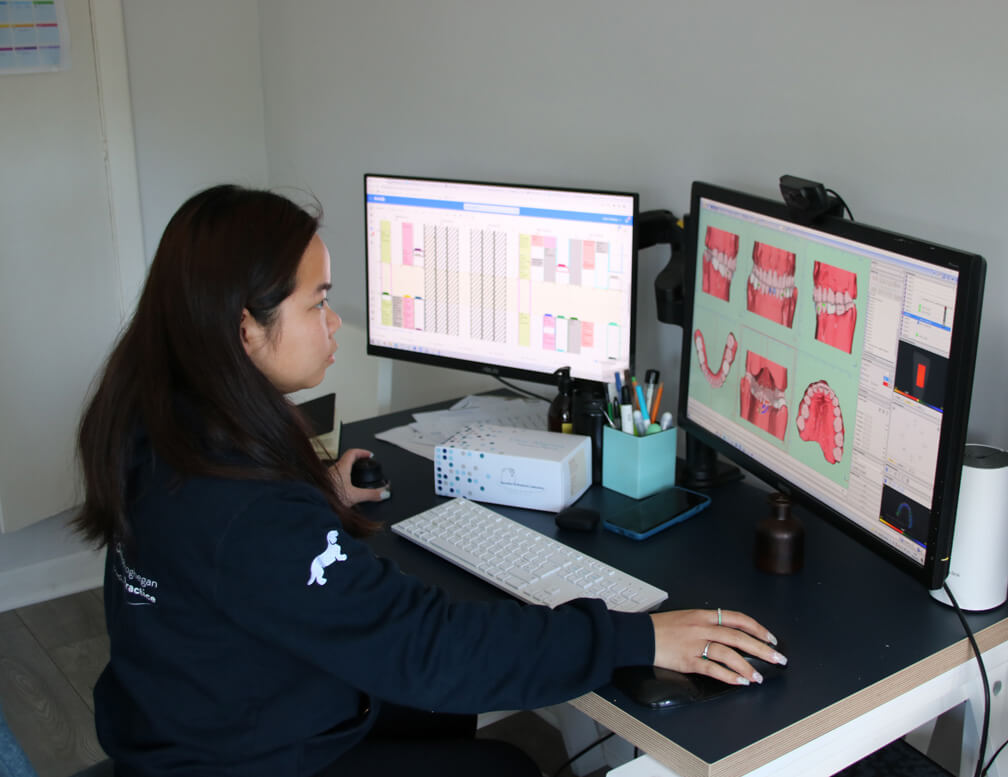 Assessment
In order to create your personalised treatment plan, we need to assess your smile. You can book an appointment with our Treatment Coordinator to learn more about your treatment options.
If you want to proceed with treatment, you will then book a full consultation with our Specialist Orthodontist, Dr Finn Geoghegan, to receive your custom treatment plan and quote. This appointment costs 150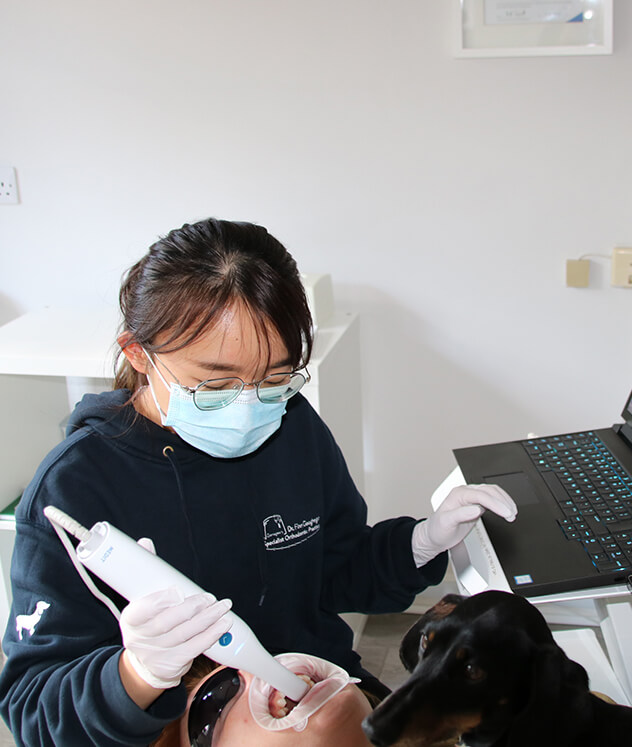 Fitting appointment
When you start treatment, the first appointment we will book with you is a fitting appointment. This is where we attach your braces or fit your clear aligners. Fitting appointments take a bit longer than our average appointments, so we usually schedule them in the morning.
You may feel some minor discomfort for a few days after fitting as your mouth adjusts to your new appliance. This tenderness will fade, and can be managed with over-the-counter pain relief as needed in the meantime.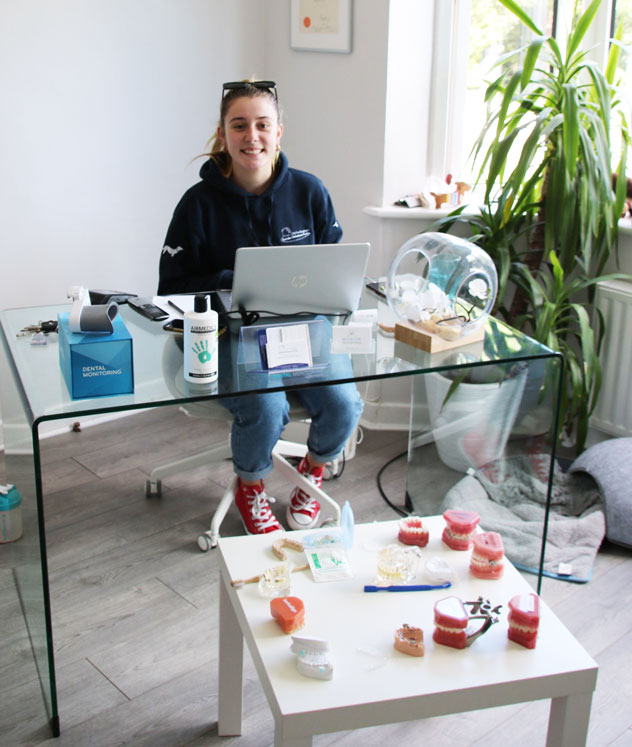 Treatment phase
During treatment, we will schedule regular adjustment and monitoring appointments. With fixed braces, we will typically see you every six to eight weeks for adjustments. This is where Dr Geoghegan makes bends in the archwire of your braces to help guide your teeth into alignment.
If you are having treatment with Invisalign® clear aligners or our in-house aligners, we can monitor your progress remotely with the Dental Monitoring app. This saves you the commute to our practice, since all you need to do is send us a weekly smile selfie through the app!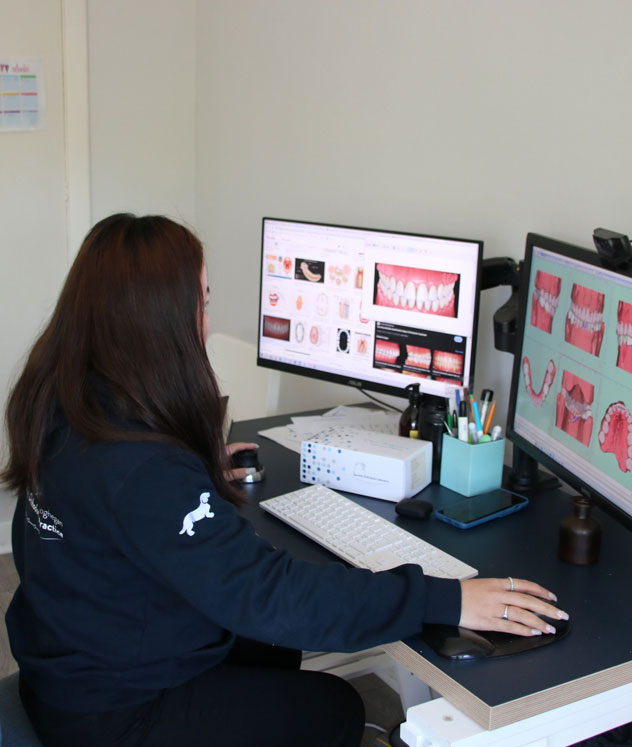 Retention phase
Once your orthodontic treatment is complete, the most important phase is just beginning - the retention phase! You will be fitted with permanent or removable custom retainers to hold your new smile in the proper alignment.
All treatments at SOP include free retainers and a period of supervised retention. As long as you follow Dr Geoghegan's advice for the proper wear and care of your retainers, you can enjoy your beautiful smile results for a lifetime.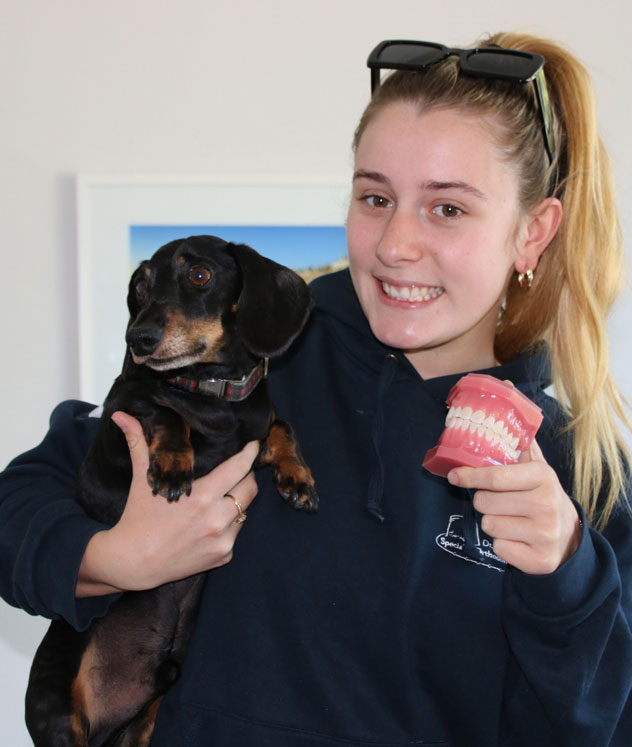 Ready to get started?
Book your appointment with SOP today to take the very first step in your treatment journey.